Have you ever been in a meeting and proposed a unique solution to a problem? Or have you ever been faced with a difficult decision and thought about the potential consequences before making your choice?
These are examples of abstract thinking in action. Everyone uses abstract thinking in day-to-day life, but you may be wondering — what is abstract thinking?
Abstract thinking is the ability to comprehend ideas that aren't tangible or concrete. It's a crucial skill for problem-solving, creativity, and critical thinking — and the best part is that it can be developed and strengthened with practice.
In this article, we'll explore the concept of abstract thinking and offer some simple ways to become a stronger abstract thinker in everyday life. With some practice, you can become an expert problem-solver and use conceptual thinking to your advantage.
What is abstract thinking?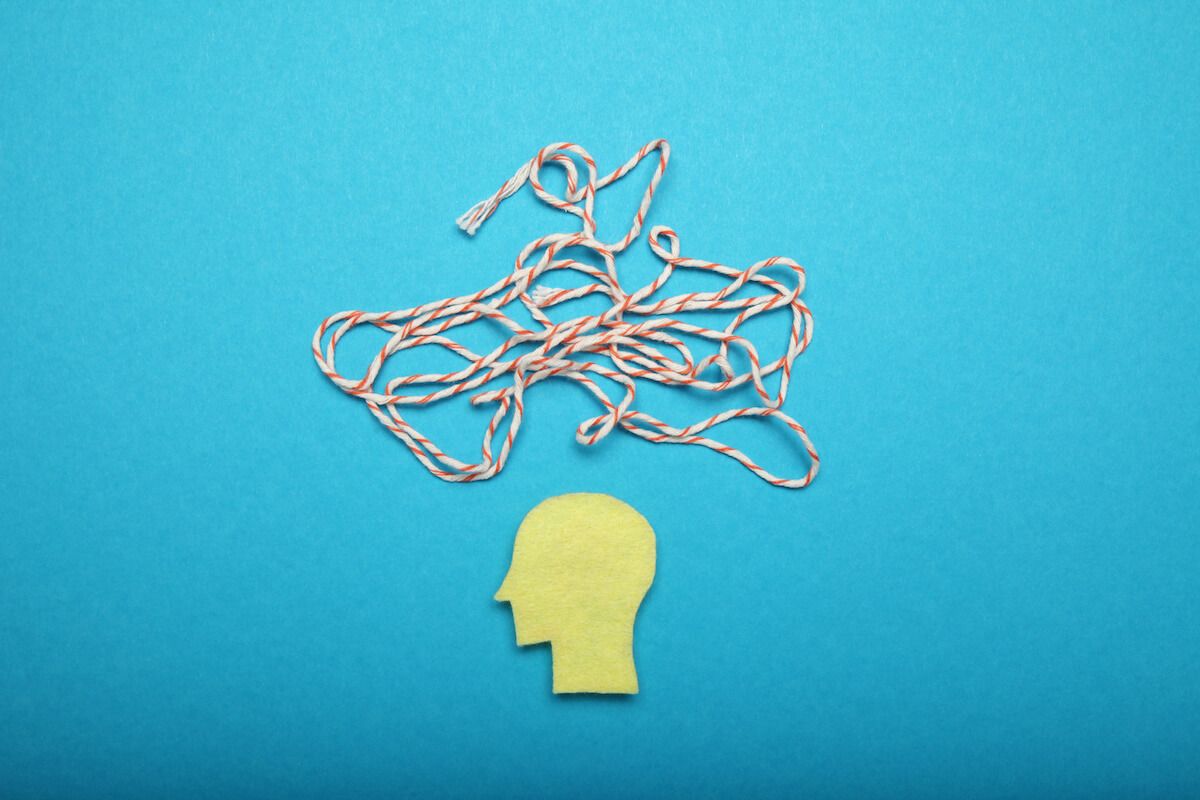 Abstract thinking is a cognitive process that allows us to think beyond observable information and deal with concepts, ideas, theories, and principles. By thinking outside of our existing knowledge, we can come up with solutions that aren't immediately obvious. This type of thinking is essential for problem-solving, decision-making, and critical thinking.
Abstract thinking enables us to generate new ideas, connect unrelated concepts, and look at the bigger picture. It also involves contemplating sentiments such as love, freedom, and compassion. These concepts aren't concrete and can have different interpretations. By using abstract thinking, we can gain a deeper understanding of these concepts and their different meanings.
Abstract thinking is also crucial to creativity, innovation, and advanced problem-solving. It allows us to think beyond the surface level of a problem and come up with unique solutions. This can be especially important in fields such as science and technology, where new breakthroughs often require fresh perspectives and innovative thinking.
In addition, abstract thinking is a vital skill for personal development, enabling us to think beyond our immediate environment and beliefs and consider different perspectives. This allows individuals to make better decisions, be more receptive and open to change, and be more creative.
Abstract vs. concrete thinking
We can best understand abstract thinking by knowing what it's not — concrete thinking. Concrete thinking is understanding and processing observable and directly experienced information. It's often associated with basic sensory and perceptual processes, such as recognizing a familiar face or identifying a physical object by its shape.
On the other hand, abstract thinking is the ability to understand and process information that isn't directly observable or experienced. Abstract thinking is often associated with higher-level cognitive processes, such as decision making and critical thinking.
For example, if you're asked what a chair looks like, concrete thinking would involve picturing it and what it's typically used for. By contrast, abstract thinking would involve considering what a chair could symbolize or how it could be used differently than what is traditionally accepted.
The two types of thinking aren't mutually exclusive — instead, they complement each other in the cognitive process. We need concrete and abstract thinking skills to effectively process information and make informed decisions.
How is abstract thinking developed?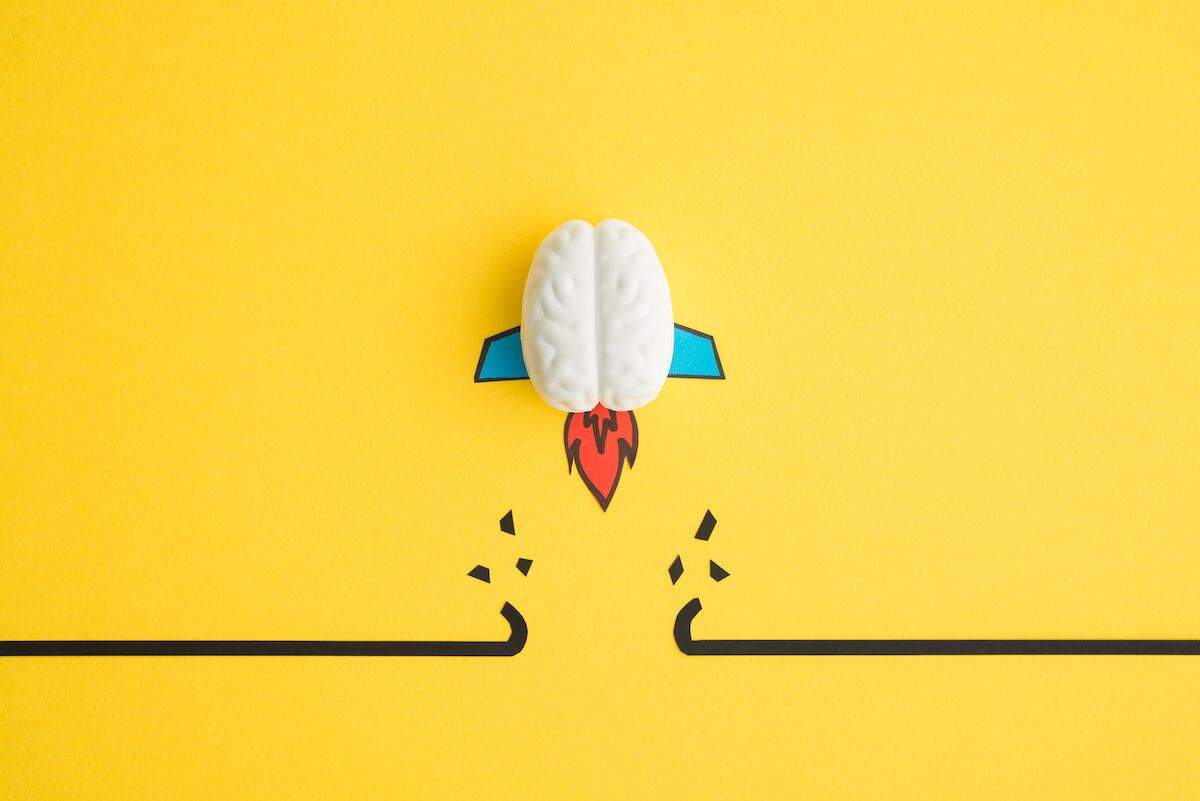 Abstract thinking is a cognitive process that develops over time, beginning in childhood and continuing into adulthood. The psychologist Jean Piaget, known for his theory of cognitive development, proposed that children go through different stages of mental growth. This begins with the sensorimotor stage, in which infants and young children learn through their senses and motor skills and develop concrete thinking skills. In their later years, they develop more advanced cognitive abilities, including abstract thinking.
During childhood, abstract thinking develops as children use the cognitive approach to learning to grasp new concepts and skills. They start to understand and manipulate abstract concepts such as numbers, time, and cause and effect. As they observe the world around them, they use what they know to make sense of what is happening and explore other possibilities.
A learning disability, mental health condition, or brain injury can, however, affect abstract thinking. Among these are psychological illnesses like schizophrenia, developmental disorders like autism, ADHD, and dyslexia, and physical illnesses like stroke, dementia, and traumatic brain injury. These individuals may have difficulty understanding and manipulating abstract concepts and require additional support to develop their abstract thinking skills.
As adults, we continue to refine our abstract thinking skills through practice. We can become adept at problem-solving and critical thinking by regularly engaging in activities that require abstract thought. These activities include brainstorming, reading, writing, playing board games, and exploring creative projects. Factors such as experience, education, and environment all play a role in the development of abstract thinking, and it's essential to continue challenging and exercising our cognitive learning skills to maintain and improve abstract thinking.
Why is it important to learn to think abstractly?
Thinking abstractly is a crucial skill that allows us to go beyond surface-level understanding and interpret the deeper meaning of concepts, ideas, and information. It enables us to see the big picture and make connections between seemingly unrelated ideas, which is a crucial thinking tool for problem solving and critical thinking. Additionally, learning to think abstractly can bring numerous benefits in our daily lives and in various fields such as science, technology, engineering, and mathematics (STEM).
For instance, abstract thinking enables us to process information quickly and efficiently on a daily basis. It helps us understand and interpret what people are saying and what is happening around us, which can lead to better decision-making. Abstract thinking is vital in STEM fields for innovation and progress, as it encourages creative thinking and the exploration of new ideas and perspectives.
Furthermore, abstract thinking helps us understand abstract concepts such as justice, freedom, and patriotism. By using analogies and other tools, we can consider what these words stand for, their implications in our world, and how they can be applied effectively in day-to-day life. In this way, abstract thinking helps us make sense of complex ideas and concepts and enables us to navigate the world with greater insight and understanding.
10 tips to improve your abstract thinking skills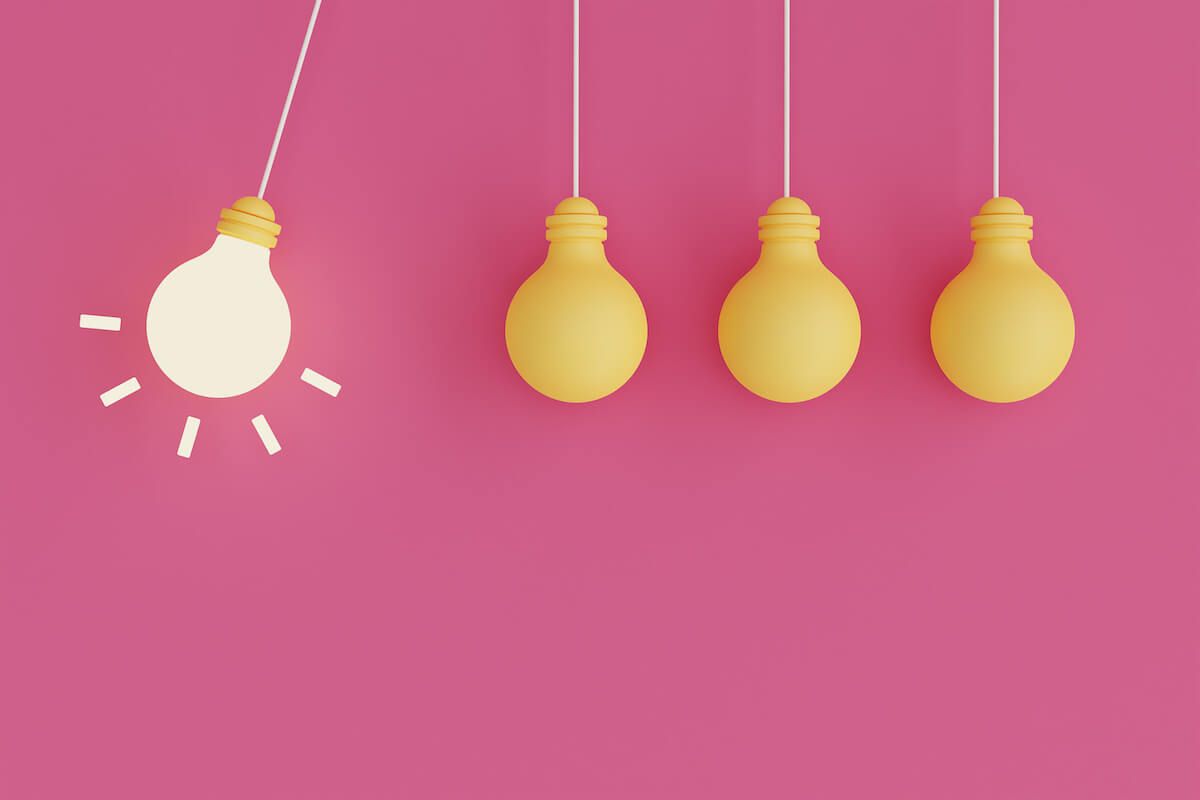 Abstract thinking is crucial for problem-solving, creativity, and critical thinking. Fortunately, there are many ways to improve these skills in your everyday life.
1. Incorporate puzzles into your life
Solving puzzles is a great way to practice abstract reasoning and exercise your brain. Whether you enjoy crosswords, Sudoku, or jigsaw puzzles, solving these types of problems improves your ability to think abstractly by requiring you to think critically and strategically to find solutions to issues that aren't immediately obvious.
2. Learn something new
Your mind engages in the information processing cycle when learning new things. Learning something new allows you to explore different perspectives and understand how the world works. You'll gain new knowledge and practice your abstract thinking skills as you process, store, and recall what you've learned.
3. Explore your creativity
Creative expression is another excellent way to exercise your abstract thinking skills. Creativity engages the right side of the brain, which is responsible for abstract thinking and creative problem-solving. Through drawing, painting, writing, or photography, exploring the creative process encourages you to think outside the box and develop new ideas.
4. Practice mindfulness
Mindfulness is the practice of purposely observing the present moment without judgment or bias. Practicing mindfulness can help you improve your abstract thinking by teaching you how to observe your thoughts, feelings, and emotions objectively and without judgment. As you think more deeply and analytically about what's happening in the present moment, you will further develop your abstract thinking skills.
5. Make a habit of reading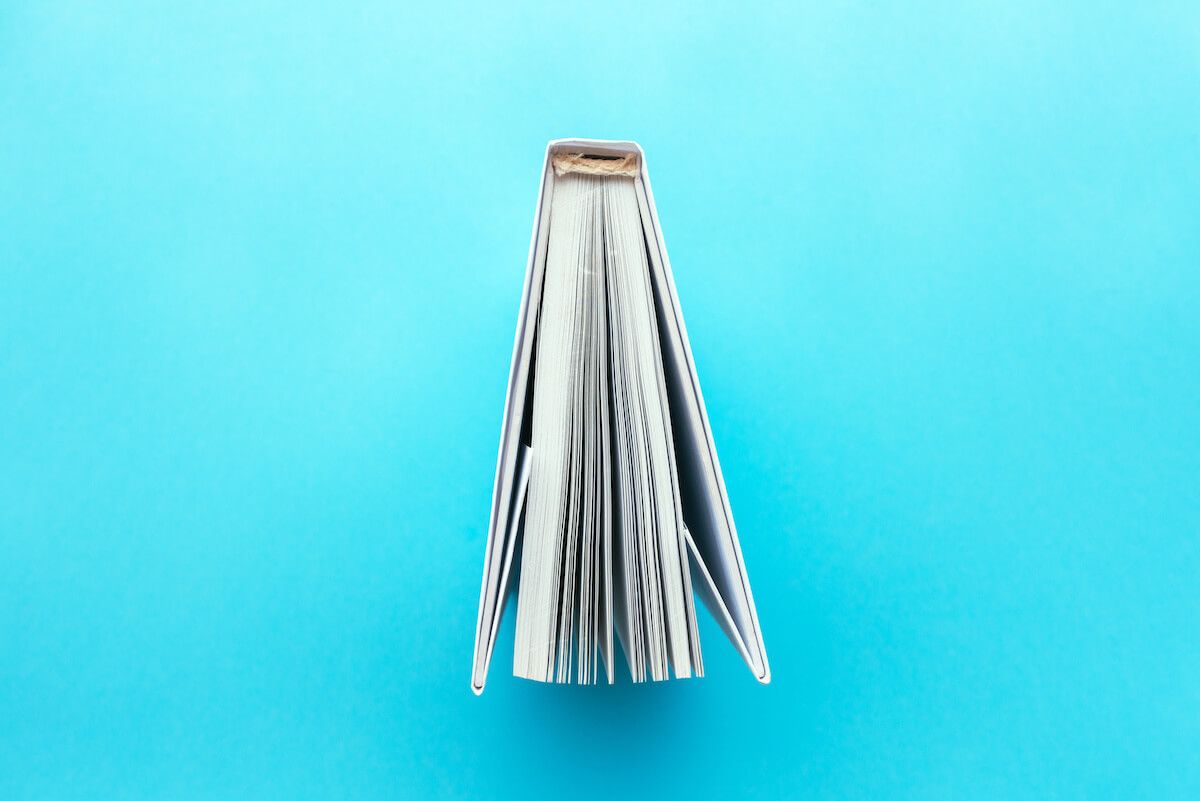 Books and articles on various topics can help you build your understanding of complex concepts and ideas. Reading enables you to develop your ability to connect different ideas and think critically about the material. You also have to use your imagination to visualize what you're reading, which helps to improve your creative thinking abilities. Annotating your reading can step this up a notch.
6. Travel somewhere new
Traveling to new places exposes you to new cultures and ways of thinking, which can help to expand your mind and improve your abstract thinking skills. Plus, when you're in a new place, you're forced to think on your feet as you figure out how to navigate the unfamiliar landscape. This helps to build up your problem-solving skills, which are essential for developing abstract thinking abilities.
7. Get more exercise
Exercise is not only beneficial for your physical health, but it can also be beneficial for your mental health. Exercise helps to increase oxygen flow to the brain, which can improve cognitive functioning and help you think more clearly. Exercise also increases the production of endorphins, which can improve your mood and make it easier to focus on what you're doing.
8. Practice critical thinking
Critical thinking involves using your reasoning skills to evaluate information objectively. By practicing critical thinking, you can develop your abstract thinking ability by learning to analyze information, identify patterns and connections, and draw logical conclusions. Additionally, critical thinking will help you become more aware of your own biases so that you can make unbiased decisions.
9. Embrace risk-taking
Taking risks and engaging in activities that make you uncomfortable can help you practice abstract thinking. Stepping outside of your comfort zone forces you to think differently and create solutions to complex problems. It also requires you to push yourself beyond what is familiar and take a leap of faith as you learn new things.
10. Take up a new hobby
Hobbies like painting, sculpting, and photography can help you practice abstract thinking by allowing you to explore new ideas and ways of looking at the world. These activities also require you to use your imagination and creativity to devise solutions that aren't immediately obvious. It also makes you feel accomplished when you're done, which can boost your confidence and make you more open to taking risks in other aspects of life.
Enhance your abstract thinking skills
If you've wondered, "What is abstract thinking?" now you have a better understanding. Abstract thinking skills can benefit us in many areas. From problem solving to meaningful learning to critical thinking, it's a powerful tool that can enhance our ability to navigate daily challenges.
By incorporating activities that promote the abstract thinking process into our daily routine, we can improve our ability to grasp abstract ideas, improve our decision-making skills, and see the bigger picture. With practice and dedication, we can master the art of abstract thinking and unlock its full potential.
---
I hope you have enjoyed reading this article. Feel free to share, recommend and connect
Connect with me on Twitter  https://twitter.com/iamborisv
And follow Able's journey on Twitter: https://twitter.com/meet_able
And subscribe to our newsletter to read more valuable articles before it gets published on our blog.
Now we're building a Discord community of like-minded people, and we would be honoured and delighted to see you there.
SHOP ALL OF AMAZON: